Find Land Records of Uttarakhand
Now you don't have to go anywhere for finding your Land records (Computerized Khata / कम्प्यूटरीकृत खाता / Record of Right (ROR) ) as now Land records are available online. National Portal of India has started service called CLR (Computerisation of Land Records) which is one of the earliest initiatives of e-Governance in India.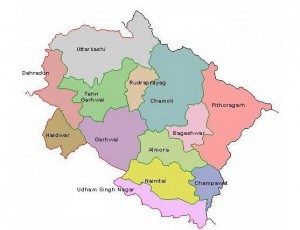 Features and Aim of this web enabled service are:
Ensuring efficient, accurate, transparent delivery mechanism and conflict resolution in ownership
Providing electronic record of rights (ROR) to land owners at nominal rates
Information empowerment of land owners
Low cost and easily reproducible data for reliable and durable preservation
Value addition and modernization in land administration
Integration with other Data sets towards Comprehensive LIS
By using this service you can find land records of Rajasthan, chhattisgarh, Andhra Pradesh, Haryana, Himachal Pradesh, Karnataka, Kerala, Madhya Pradesh, Orissa, Uttar Pradesh, Uttarakhand and West Bengal
Uttarakhand people can directly visit Land Record Site here.
For Other State you can visit National Land Record Site