Mechanical Vacancy at India Glycols Limited Kashipur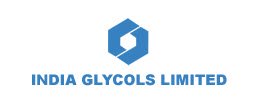 India Glycols Limited is well know name in manufacturing products related to Pharmaceutical industry, textile, Polysorbates, Performance chemicals, Ethylene glycols etc. and they time to time have vacancy in various division of their company. Currently India Glycols is looking for Mechanical engineer for their Kashipur location. If you are interested read the full details below.

India Glycols is currently looking for experienced candidate who has good knowledge in troubleshooting various machinery, equipment etc. and should also have maintenance knowledge. Below are the full details for this post.
Job Details
Position: Mechanical Engineer
Location: Kashipur
Education: B.Tech/B.E.- Mechanical
Skills Requirement: Service/Maintenance Engineer
Years of Experience: 3-5 years
Company Website: www.indiaglycols.com
Contact Person: Mr. Ravindra Sharma
Telephone: 05947269601

Reference Id: IGL/KSP/Engg/2015
Company Address: India Glycols Limited A-1, Industrial Area Bazpur Road, Kashiput, Uttarakhand

Currently there is only one vacancy for Mechanical Engineer at India Glycols Limited Kashipur, so apply soon with latest resume HERE.
Source: Naukri.com