LA OPALA RG Sitarganj Udham Singh Nagar
LA OPALA RG is a well know company and deal in Glass ware. It has many plants in India. It has registered office at West Bengal. The company is situated in B-108, Eldeco, Sidcul Industrial Area, Industrial Park Sitarganj. They mainly deal in manufacturing of crockery items. You can contact below phone number for any query or information.
LAOPALA has many brands under its name like Laopala, Diva, and Solitaire. It is one of the finest crockery manufacturing company of India.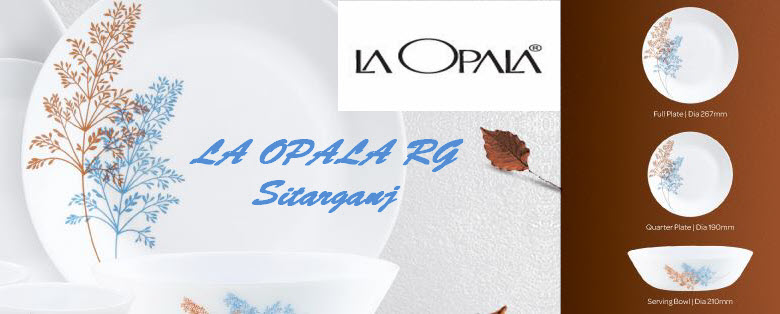 Company Product: Glassware, Crockery items, Gift set, etc.
Address:
B-108, Eldeco, Sidcul Industrial Area,
Industrial Park Sitarganj, 262405
Udham Singh Nagar, Uttarakhand
Telephone: 9312637211
E-Mail: [email protected]; [email protected]
Website: www.laopala.in