Engineer Vacancy at C&S Electric Limited Haridwar
C&S Electric Limited is amongst the leading provider of electrical instrument in India and is India"s largest exporter of industrial switchgear. It"s wide range of electrical and electronic products find application in power generation, distribution, control, protection and final consumption.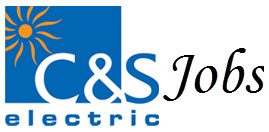 C&S Electric Limited is looking for engineer for their Haridwar plant. Candidate should have more then 4 years of experience in related field and should be good in preparation of plan and should handle process inspection etc.
Position: Engineer/Sr.engineer(PPC)
Location: Haridwar
Education: Diploma – Electrical, Mechanical, B.Tech/B.E. – Electrical, Mechanical
Skills Requirement: Preparing monthly production plan, In process inspection, BOM Creation & Updation on the System, dispatch etc.
Years of Experience:4 – 8 Years
Reference ID: CS0031